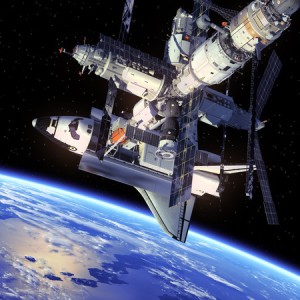 Specializing in highly technical and military specification compounds, Ivanhoe serves rubber molders throughout the United States, in Europe and in Asia. Ivanhoe provides rubber compounds to a broad range of industries including; Aerospace, Military, Transportation, Food, Mining, Petrochemical, Automotive, Packing and Seals, Electrical components and General Industrial. At the Ivanhoe Rubber division of the Home Rubber Company, we provide a full complement of testing and certifications to ASTM D2000 specifications, Military specifications and other common industrial specifications.
We excel at compound development and research to support the highest standards required in the molding industry, providing custom compound solutions for all molding applications. Whether you need two pounds or 20,000 pounds, Ivanhoe will work to ensure that the compound we provide you, not only meets your specifications, but works with your tooling and your processes. Our recently expanded, full line testing laboratory is geared toward making every compound work efficiently and consistently.
Ivanhoe Rubber works with all elastomers, including Fluoroelastomers, Silicones, Nitriles, Neoprenes, EPDMs, Urethanes, SBRs, Hypalon and Natural Rubber. We also work with several non-standard polymers such as HNBR, Levapren and Vamac. Among Ivanhoe's recent successes are several compounds developed for use where environmental concerns over halogens in the eco system dictate that low smoke / low flame requirements must be met with new non-halogenated elastomers and ingredients. All of our compounds are available in a wide variety of durometers and colors to meet any specification.
Rubber Compound Development
Ivanhoe maintains an extensive formula library across a broad spectrum of elastomers which meet both Military and Commercial specifications. Custom tailoring of rubber compounds to meet, not only the specifications, but also the molding parameters of type, time and temperature and Ivanhoe will certify performance to the required specification, not just to compliance with the mixing requirements.
Testing
A full-service laboratory and a trained staff capable of conducting most destructive tests including original physicals, oven aging, compression set, low temperature testing, and fluid aging in both commercial and military fluids including lubricating oils, hydraulic fluids and fuels for aircraft and vehicles.
Certifications
Certifications are provided to a wide range of specifications including ASTM D-2000, Military, AMS, Commercial and FDA requirements. We certify the performance of our compounds – not just the accuracy of our mixing.
Mixing
At Ivanhoe, all mixing is done on open mills with laboratory supervision. Mill sizes range from lab mills up to 60″ mills, allowing Ivanhoe to produce and sell batches of rubber from 2 pounds up to thousands of pounds, to our molding and extruding customers.
Color Matching
 Ivanhoe's Technical staff has expertise in matching colors in all elastomers to Federal Spec 595 and to Pantone ink colors.
Formula Library
Developed over several decades Ivanhoe boasts a formula library of over 400 recipes across the broad spectrum of elastomers including Neoprene, Silicone, EPDM, Hypalon, Natural Rubber, SBR, Nitrile, Fluoroelastomers (FKMs) and Urethanes.  The list of experience also includes more exotic materials like HNBE, HNBR, Carboxylated NBR (Nitrile), Ethylene Acrylics, Polyacrylics, EVA's, and more.
Markets Served
Ivanhoe has been a custom application specialist serving the most critical markets including; Extreme temperature requirements, High Voltage applications, FDA and other food grade markets, Anti Fungus applications, Abrasion resistance, Resilience applications, Oil and Fluid aging requirements and "Green" applications for low and non-toxic gas emissions as well as low metal content formulae.
Pre-Form Capability
Ivanhoe can provide all our compounds in cured sheet, or calandered uncured, extruded uncured or slit, to make your pre-form requirements easier.