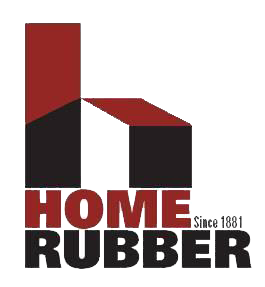 Founded in 1881, The Home Rubber Company of Trenton, NJ has been in continuous operation in the same location ever since. This impressive accomplishment, nearly 140 years in the rubber industry, had as its foundation, the principles set forth by its founder, Charles C. Stokes. These building blocks of success, commitment to quality, individual attention to customers and their needs and constant innovation are still the company's guiding principles today. As the rubber industry matured in the 20th Century, new processing methods, new materials and new understanding of compounding to achieve physical properties helped Home Rubber to become the United States leader in the mechanical rubber goods field.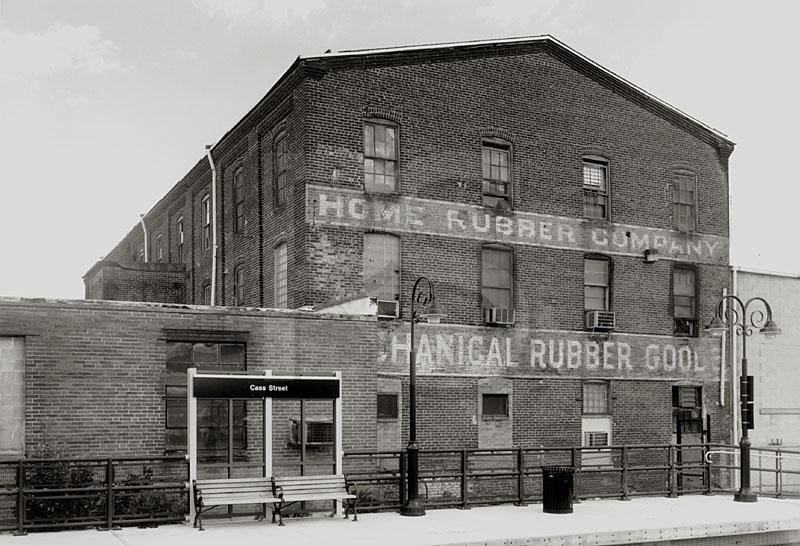 Always known for its fabric reinforced custom rubber hose and tubing, the company also made its mark as a leader in belting products, reinforced rubber sheeting, gaskets, diaphragms and packing material. In 1915, Charles Stokes, always the innovator, was issued a patent for a specially designed hydraulic packing for extreme pressures. This new (at that time) radial fabric design around his patented "V", exerted greater inward pressure toward the plunger rod, resulting in a greatly improved connection under high pressures. So, innovative was this product that it became widely known in the hydraulic sealing industry as the "Stokes" packing.
From its inception, Home Rubber has been known widely in the Dairy industry as a pioneer in the manufacture of hygienic creamery hose, constantly refining its rubber formulae and hose construction techniques to meet the changing food service and milk handling safety regulations. The company touted its creamery hose products by advertising, "Our customers are assured a hope that embodies every proven scientific advancement to withstand the action of hot water, cold water, low pressure steam, cleaning compounds, and grease.
Home Rubber's skill at creating not just new products but better products was clearly seen in the revolutionary "Gum Treatment" of Fire Hose. This "perfected process" of sealing the outside of the fire hose prevented mildew and rot and effectively waterproofed the hose on the outside while increasing its flexibility. Once again, Home Rubber, through innovation, made an existing product better by increasing its useful service life and raising the quality of fire hose throughout America. That was then…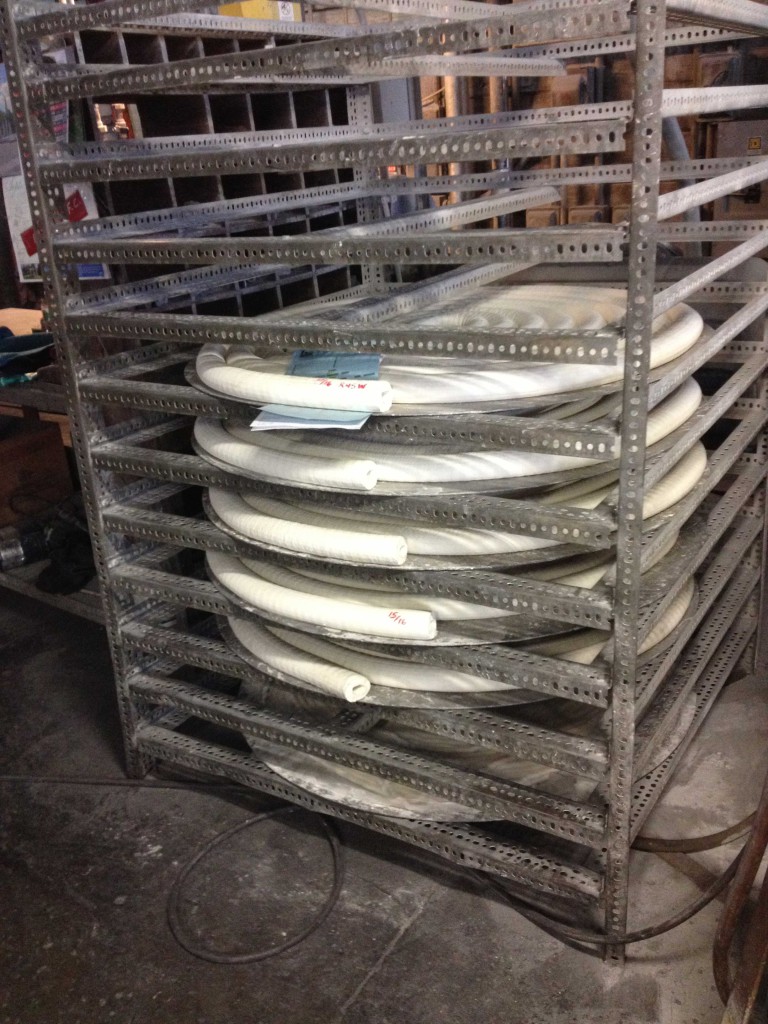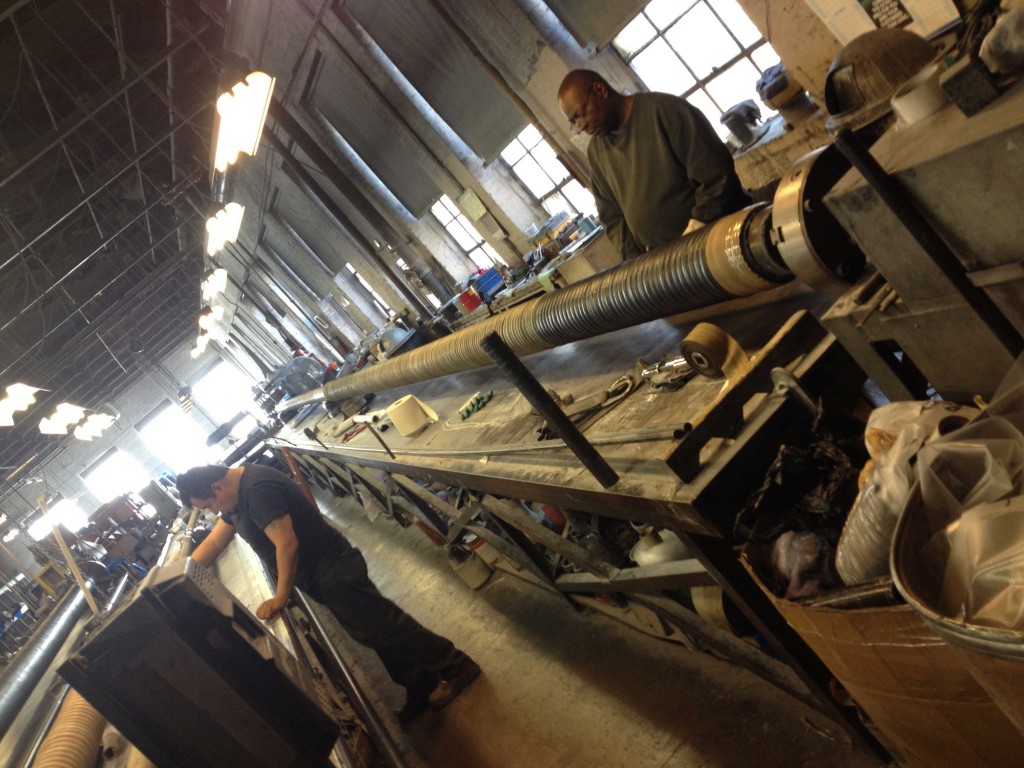 Today, The Home Rubber Company continues to meet customers' challenges through innovation by providing products and services tailored to specific applications. Our capabilities include specific problem solving, custom design, and failure analysis along with prototype development. The 2006 acquisition of specialty custom compounder, Ivanhoe Rubber, has expanded the compound development and testing capabilities of Home Rubber. The Ivanhoe capability has brought Home Rubber Company's product lines of hand-built hose and tubing sheet goods and lathe-cut gaskets new compounds, ingredients and techniques. The results of which include increased chemical resistance, greater abrasion resistance, resistance to low and high temperature serviceability of products. All of  these enhancements extend the product life of everything we manufacture in the field.
Home Rubber and Ivanhoe Rubber are "pushing the envelope" on custom product design and manufacturing using the most contemporary elastomers and high-performance additives available in the rubber industry today.
The Home Rubber Company has a breadth of custom rubber products that include; hand-built hose, tubing, belting, sheet goods, lathe-cut gaskets and many specialty products. We are not a commodity manufacturer.
The Ivanhoe Rubber division of The Home Rubber Company is a top end developer and manufacturer of leading-edge custom rubber compounds. Specializing in highly technical and military specification compounds, Ivanhoe serves rubber molders throughout the United States, South America, Europe and Asia. Ivanhoe serves a broad range of industries including; Aerospace, Military, Transportation, Food, Mining, Petrochemical, Automotive, Packing and Seals, Electrical components and General Industrial. At the Ivanhoe Rubber division of the Home Rubber Company, we provide a full complement of testing and certifications to ASTM D2000 specifications, Military specifications and other common industrial specifications.
We excel at compound development and research to support the highest standards required in the molding industry, providing custom compound solutions for all molding applications. Whether you need two pounds or 20,000 pounds, Ivanhoe will work to ensure that the compound we provide you, not only meets your specifications, but works with your tooling and your processes. Our recently expanded, full line testing laboratory is geared toward making every compound work efficiently and consistently.